MP visits Evri's local Depot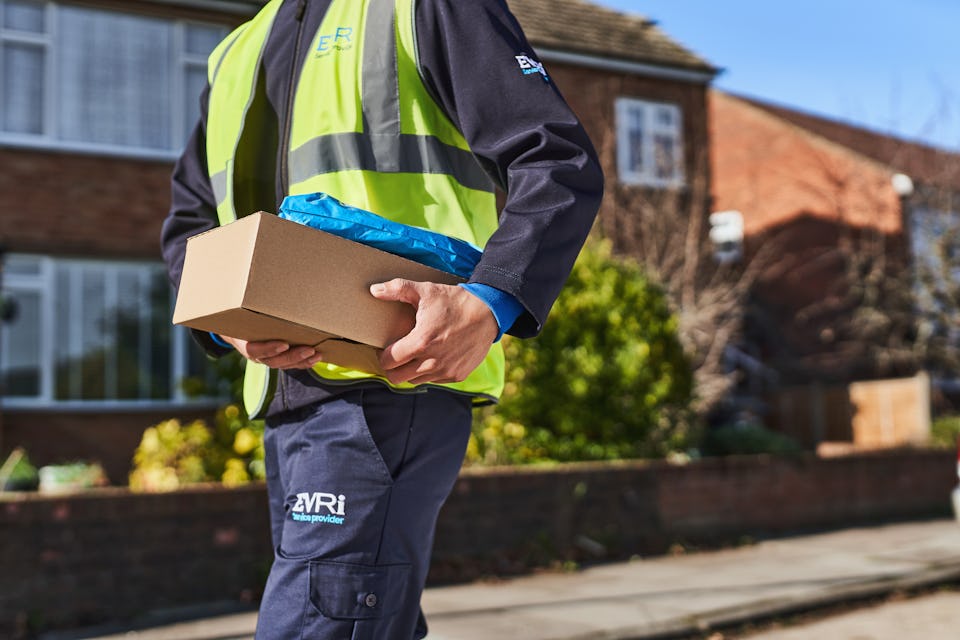 29 September 2023: Siobhain McDonagh MP visited the Evri's bike only depot in Colliers Wood, to tour the site and hear about the firm's continued growth, recent roll out of e-cargo bikes in the local area and the business's wider sustainability policies.
The depot is home to 15 e-cargo bikes servicing the local area. The bikes were put into operation from July and forms part of Evri's ambitious plans to triple e-cargo bike deliveries within a year to over 500,000. The new bikes will replace 15 vans that were previously operating out of the depot and will deliver around 1500 parcels per day. Siobhain spoke to Evri's Final Mile Sustainability Specialist who showed her one of the new bikes, discussed its capabilities and the positive impact these bikes can have on the environment, with 100% reduction in tailpipe emissions compared to diesel vans. The introduction of the bikes means the area and its residents will see more than a 75-tonne reduction in C02 per year as a result.
In addition to reducing Evri's carbon emissions, the bikes also reduce noise pollution and congestion. Their space efficient design allows them to navigate the city streets easier and deliver a quicker service to customers in built up urban areas. The project has also enabled the recruitment of local couriers who may not have vehicle access, providing increased opportunities for young adults and a wider community demographic.
During the visit Evri shared its wider sustainability policy with Siobhain and its commitment to becoming net zero by 2035. The business has an ongoing exploration of alternative fuels for its fleet and already has 54% of its first mile fleet powered by bio–CNG and 37% of its van fleet is fully electric. Continued advancements are being made into its buildings such, including solar panels, rain harvesting and acoustic bunds to help reduce noise pollution. Evri is also focused on expanding its out of home operation with and plans to have 15,000 parcel shops and lockers located around the UK, deliveries to these locations can reduce a parcels carbon footprint by 45%.