It's in the post: Evri to launch in-branch sales at Post Office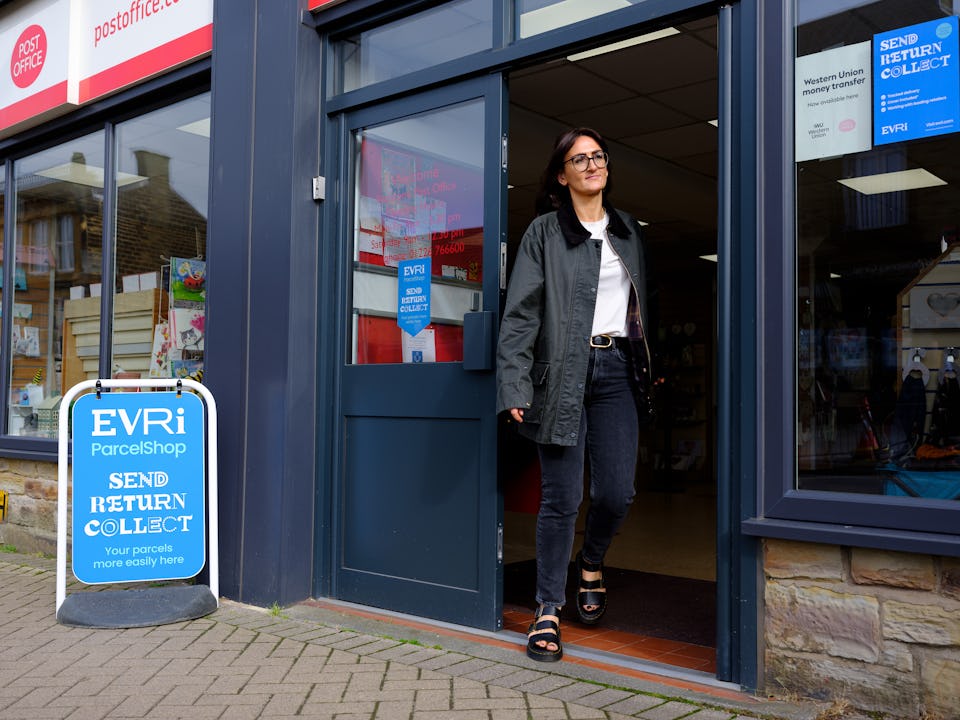 7th November 2023: Today, Evri, the biggest dedicated parcel delivery company, has announced a landmark partnership with the Post Office which will see consumers able to send, collect and return Evri parcels over the counter in over 2,000 Post Office branches this Christmas season and beyond.
Consumers will be able to pick up and drop off parcels destined for the UK or over 220 international destinations, and for the first time, Evri customers will be able to hand a parcel directly to a Post Office team member to enter address details and apply a label, rather than using a self-service device – which will enhance the customer experience make Evri services accessible to people who are unable to use the self-service devices.
This follows a trial of in-branch sales, parcel pick-ups and drop-offs which launched in 2022 at 50 Post Office branches. For the first time in its 360-year history, Post Office directly sold end-to-end delivery services fulfilled by Evri rather than exclusively Royal Mail. A year later, on the back of a successful trial, Evri and Post Office plan to launch in-branch sales at 2,000 Post Office branches before the end of November.
The partnership will also encourage people to return to their local high street and reduces the environmental impact of vans making multiple stops to drop off parcels. Typically, parcels sent via a ParcelShop or Post Office will reduce carbon per parcel by 45%. Most ParcelShops and Post Offices operate longer opening hours than traditional retailers, in-branch pick-up and drop-off is often a more flexible option for consumers, who may not always be at home to receive deliveries. When the service is rolled out, Evri will have c.11,000 locations to send, collect and return parcels across the UK, which is on par with the number of Post Office branches. 95% of the population living in urban areas will live within 1 mile of an Evri ParcelShop or locker.