Hermes UK announces pension deal for couriers as it rebrands to become 'Evri'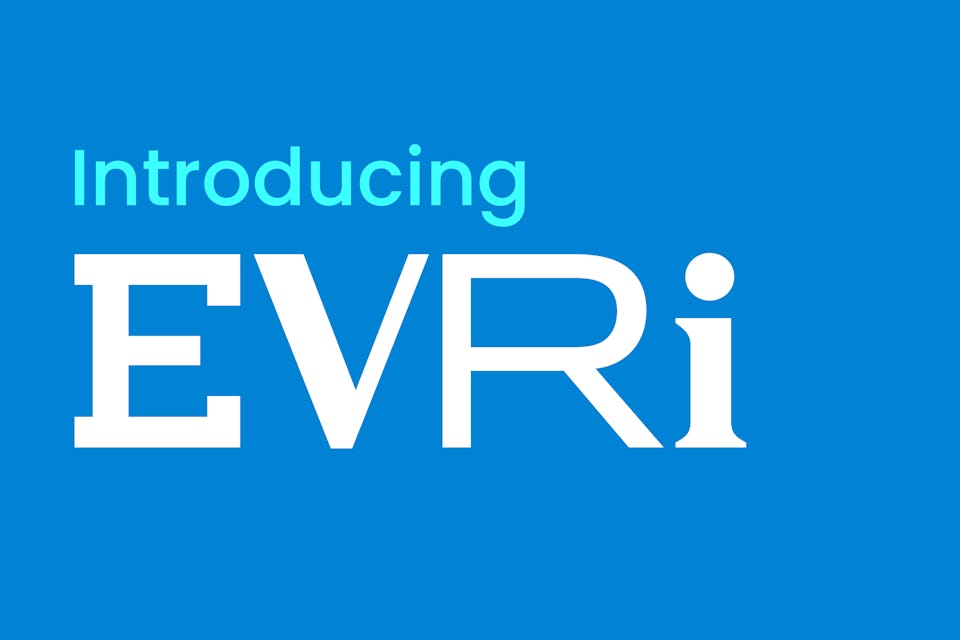 Hermes UK, the leading consumer delivery firm, has announced that it is to rebrand as 'Evri' with a new logo and brand identity that will be rolled out across all its locations, vehicles and ParcelShops.
One of the first announcements under the new brand is that the company is to auto-enrol its self-employed plus (SE+) couriers, 85% of the network, into a pension by the end of this year. This move is a UK logistics industry first and represents a £7 million plus investment each year in the earnings security of its SE+ couriers. In addition, following discussions with the GMB Union, 'Evri' will also be introducing the right to maternity/paternity leave for all SE+ couriers with effect from March 2022.
Stephen Timms MP, chair of the House of Commons Work and Pensions Select Committee said: "This is a huge step in the right direction and will help thousands of couriers plan for retirement. I am delighted to see Hermes provide pensions and parental leave in addition to the holiday pay, guaranteed pay rates and union recognition already available."  
Martijn de Lange, CEO at Evri (formerly Hermes UK) said: "When we first announced our SE+ model in 2019 we committed to continuing to develop our support for our self-employed couriers and we are proud to have been true to that and be leading the industry once again. Our couriers receive guaranteed pay rates, paid holiday and now a pension but have also been able to retain the flexibility that so many treasure, fitting in their deliveries alongside their other (often family) commitments."
The new brand will also see a significant investment in its customer service as part of its commitment to ensuring that its customer service remains responsive, knowledgeable and helpful. This will include Evri opening a fully UK-based customer service team and adding 200 experts who will be based in local depots, closer to where potential issues are. It will also be upgrading its chatbot and releasing more phone lines for those who prefer to speak directly to someone.
ESG will be at the heart of the new Evri brand as the company remains committed to reducing its impact on the planet and promoting equality and fairness. This will include continuing to grow its industry leading use of alternative fuels and innovative building initiatives which have already resulted in it using 100% renewable electricity across all its operations. It will continue on its journey to net zero target for direct and indirect emissions for 2035.
Martijn de Lange, CEO at Evri (formerly Hermes UK) said: "This rebrand follows significant investment and two years of dramatic growth which has resulted in our entire business going through a major transformation programme. It is more than just a name change – it is a statement of intent of our commitment to leading the way in creating responsible delivery experiences for 'Evri one', 'Evri where'. It heralds a new culture and an even better way of doing things in an ever-evolving world – building on our achievements and successes."
Notes to Editors
Evri is the UK's biggest dedicated parcel delivery company, delivering over 650 million parcels a year. The company has a mission to be the most convenient way to send, receive and return parcels, without costing the earth. Evri works with most of Europe's top retailers including Next, John Lewis, M&S and ASOS. The roots of Evri can be traced back to 1974 but the business has grown over the decades and now has a team of 6,700+ employees, 30,000+ couriers, 10,000+ ParcelShops and Lockers and a growing network of state-of-the-art hubs and depots.

The pension scheme will apply to SE+ (self-employed plus) couriers which make up around 85% of its courier network. SE+ couriers will be auto enrolled into the pension scheme with Hermes contributing 3% of earnings into a pension pot, while they contribute a minimum of 5% of earnings. Couriers will also be able to opt-out of the pension scheme if they choose.

Steve Garelick, GMB Organiser, said: "This breakthrough deal is a massive step forward and will make work better for GMB members. Tens of thousands of couriers will now have the safety and security of knowing their retirement plans are being looked after. Meanwhile, the right to maternity and paternity leave will break down barriers previously blocking those with children from entering the profession. GMB and Evri (was Hermes) have shown once again that when trade unions and businesses are in agreement, the so-called gig economy can be a better place."

Mark Pawsey, MP for Rugby and member of the House of Commons BEIS select committee said: "I welcome Hermes' ongoing commitment to investing in their workforce by introducing this pension scheme for their couriers. This will be a great benefit for their couriers, including those in my constituency, and will give them confidence and security in their retirement. I also welcome their ongoing work to support their workforce through the right to paternity leave from this month."

The company's first ever TV advertising campaign will be launching at 8.15pm on Friday 18th March, which is the ITV Coronation Street centre advert break. The advert will also be broadcast in the half time break of the England v France 6 Nations game on Saturday 19th March.