Evri start trial with Zedify (In Bristol) to support sustainable last mile delivery solution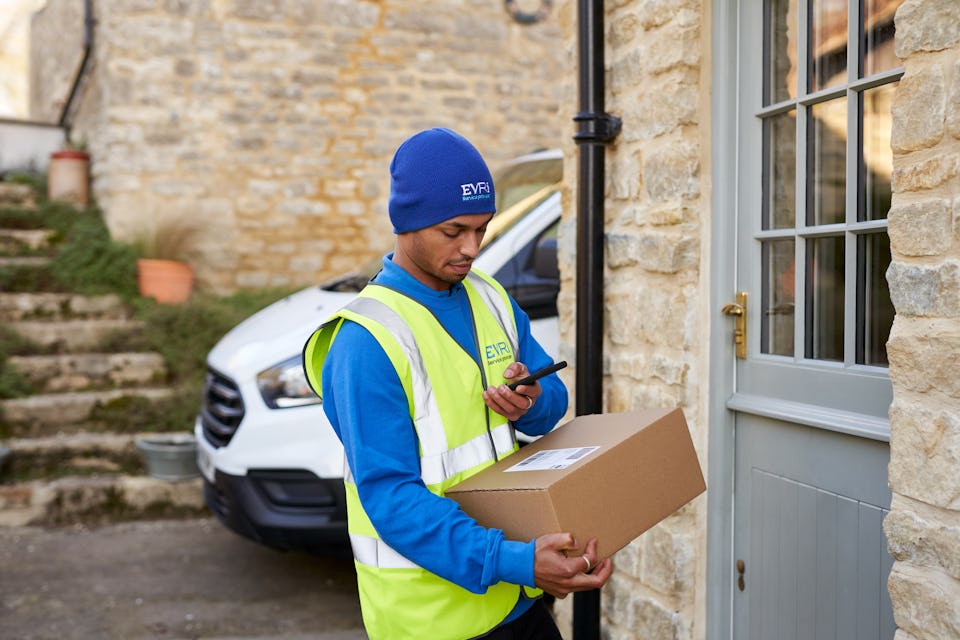 Evri, the leading consumer delivery company, is trialling a delivery solution with sustainable last mile innovators, Zedify, using pedal-powered electric vehicles such as cargo bikes, as part of the company's sustainable last mile delivery strategy. The trial is taking place in Bristol to explore the impact on efficiency and carbon emissions, as well as the effect on reducing congestion and creating quieter, safer streets and more liveable cities.
Early data from the trial shows a 13% increase in efficiency, plus a 98% reduction in carbon in the final mile when delivered by bike compared to a traditional van delivery, aided by an increase in volume. The estimated carbon saving figure in the final mile would be 62kg co2e per week.
Zedify is one of the sustainable delivery models that Evri is partnering with to support its commitment to becoming the UK's most sustainable delivery business. Last year, the company teamed up with vehicle manufacturing giant Ford, to pilot a sustainable courier service in central London designed to support cleaner air and clearer roads through a unique set-up of delivery vans, pedestrian couriers (porters) and smart software.
Notes to editors
About Evri
Evri is the UK's biggest dedicated parcel delivery company, delivering over 700 million parcels a year. The company has a mission to be the most convenient way to send, receive and return parcels, without costing the earth. Evri works with most of Europe's top retailers including Next, John Lewis, M&S and ASOS. The roots of Evri can be traced back to 1974 but the business has grown over the decades and now has a team of 6,700+ employees, 30,000+ couriers, 10,000+ ParcelShops and Lockers and a growing network of state-of-the-art hubs and depots.
About Zedify
Zedify deliver better cities, fit for the future. They partner with retailers, parcel carriers, D2C and subscription brands to transform their customer experience with sustainable last mile logistics. Cargo bikes, hyperlocal delivery hubs, and a powerful ecommerce integrated tech platform all combine to create a service that is revolutionising the way parcels arrive at the urban doorstep. 
Currently in 10 UK cities, they have funding to help drive growth into 45 by 2025.
London- Glasgow- Bristol- Edinburgh- Cambridge- Southampton- Brighton- Norwich- Winchester- Plymouth