Evri dials up new automated phone line to quickly connect customers to UK advisors, as part of a £46m total investment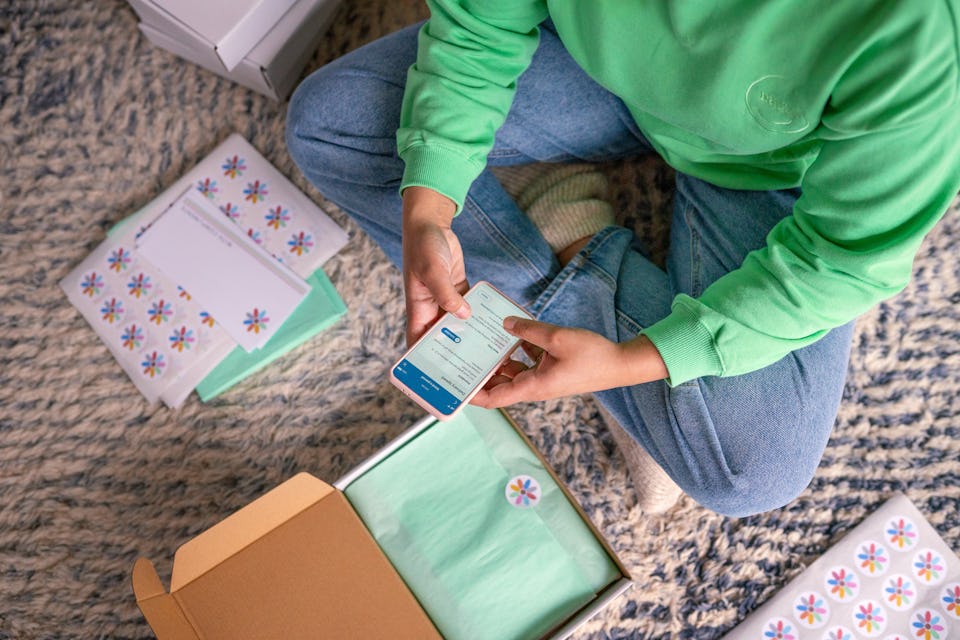 10th November 2023: Evri, the UK's biggest dedicated parcel delivery company, today launches a new automatic callback function via a new dedicated phone line, as part of a £46m total investment to boost its customer service and operations in preparation for its Christmas peak.
The dedicated callback facility is expected to connect thousands more customers to a UK-based advisor at Evri's contact centre before its busiest period of the year for parcels from 'Black Friday' in late November to just before Christmas Day. Ahead of then, Evri will hire more than 6,500 colleagues – double last year's figure – including couriers, customer care team members and workers for its hubs and depots, as part of its combined investment.
The new callback function is an Interactive Voice Response (IVR) phone service that automatically connects customers who call Evri directly to one of its advisors or records a message so they can call back once they've looked into the issue. Both services promise to deliver a response in 24 hours or less.
Customers can call 0330 808 5456, 24 hours a day, to leave a message with advisors available Monday to Friday between 8am and 4pm then Saturday between 8am and 2pm.
The new service initially connects customers to our voice assistant, who helps us to get the caller the right help, as fast as possible. The caller's telephone number is used to identify active parcels and is then put through to the right place to get help. If the telephone number isn't linked to a parcel, the customer will need to provide the 16-digit parcel tracking number. Depending on what a query relates to, our voice assistant can provide support, connect the caller to an Evri customer service advisor for help, or record a message to call the customer back once we've investigated.
The new phone service complements Evri's recently introduced chat service, which is already resolving queries more quickly and directing more customers to its customer service agents when needed. The chat service is the quickest way for customers to get in touch and receive an answer.
The new callback function was inspired by direct customer feedback as part of Evri's customer insight panel, first launched in 2020 when the company was still known as Hermes.
The customer ambassador panel, which includes customers and small business owners, was created to help Evri better understand the needs of customers. The panel members were clear that they wanted to see "small improvements" that make a "big difference" and have helped to define what kind of customer experience they'd like to see from Evri.
Evri's contact page is available here and the phone number is 0330 808 5456. More information on how Evri is Delivering Better here:
Chris Ashworth, Chief Customer Officer at Evri, said: "Over the last five years we have tripled the size of our business to become the UK's leading dedicated parcel delivery company, handling a staggering 730 million parcels each year. As more of us send and receive parcels every day, it has become more important than ever for Evri to invest in its customer service capabilities to answer customers' questions as quickly and efficiently as possible. As part of our transformation, we've listened to our customers and invested more £10 million in new ways to get in touch. We have made significant progress as a business this year, with a renewed focus on service delivery standards. This has helped us to strengthen our relationship with existing customers who recognise the efforts we've made, as well as forging new relationships, including being accredited to deliver Amazon Prime, after achieving a service standard of 99% of parcels delivered within three days and 98% of all next-day orders delivered on time."
Independent consumer champion, Kate Hardcastle MBE, who has been advising Evri on its ambassador panel and enhancements to its customer service said: "As consumers are ever more reliant on parcel delivery companies, they deserve consistency and reliability with a clear line of communication when they need assistance. Evri is using technology and insights to develop a range of support services that allow customers more choice in keeping informed when sending parcels and expecting deliveries, allowing consumers to get on with their lives"