Evri becomes a Seller Fulfilled Prime carrier for Amazon Prime's parcel deliveries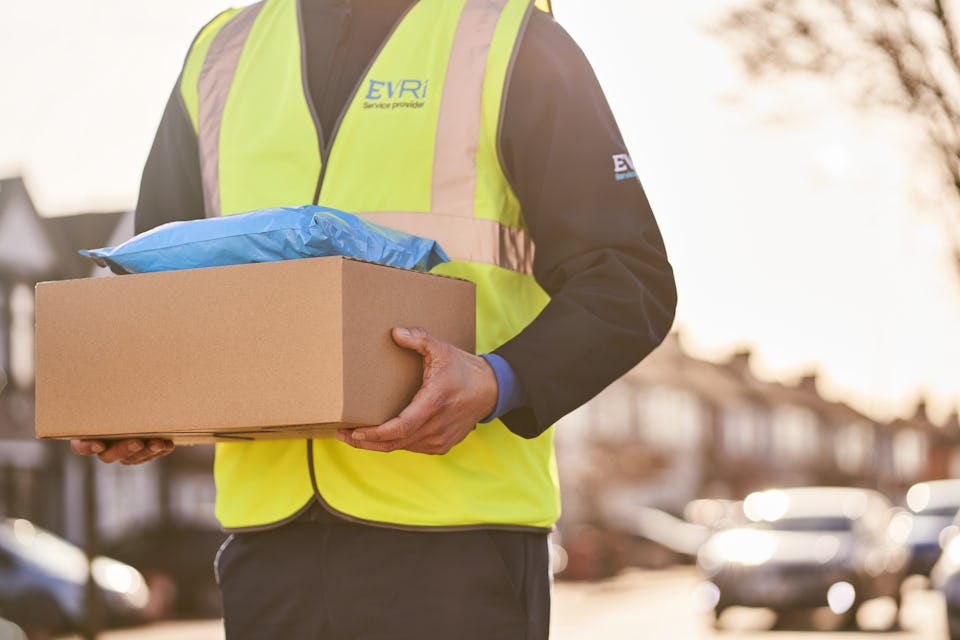 Evri has become an accredited Seller Fulfilled Prime carrier for Amazon supporting merchants across the UK.
This gives Evri the opportunity to grow its business by several million parcels focused on next day delivery.
Evri excelled during the trial with Amazon Prime meeting all their requirements by delivering a high-quality service during the trial period, with a delivery success rate of over 97%.
Evri today announces that Amazon has made it an accredited Seller Fulfilled Prime carrier for its Prime service to deliver parcels on behalf of all merchants on the e-commerce giant's website – reinforcing Evri's position as the UK's leading parcel delivery company and giving the opportunity to grow its business by several million parcels a year.
Evri received accreditation for the Amazon Prime service by completing a rigorous 6-week trial, during which it consistently met or surpassed Amazon's requirement to successfully deliver parcels to stringent standards.
A key requirement of the trial was that Evri could collect the parcels after 4.30pm from Monday to Friday and after 12.30pm on Saturday from the merchants within the UK, to then deliver to recipients the next day, anywhere in the country.
Evri already delivers to individual consumers on Amazon and this new Prime collaboration will allow about 85,000 UK SMEs on the Amazon store to select Evri as their delivery provider across Prime and non-Prime orders, reflecting its status as the value for money carrier on the website.
Supporting the growth of SMEs and Amazon Prime shippers is a key focus for Evri as part of their commitment to offer a competitive, fast, and reliable service for all customers across the UK and abroad no matter how big or small.
The accreditation by Amazon Prime reflects Evri's commitment to investing in technology, fulfilment and customer service, as well as reinforcing Evri's high service performance & network scale domestically & abroad given that it delivers more than 700 million parcels each year.  
Evri is the partner of choice for over 80% of the UK's biggest retailer brands, including Next, John Lewis, M&S and ASOS. Evri partners with over 1,000 SMEs across retail and other sectors in the UK. With Amazon Prime certification, Evri has proven its capability to support all businesses, from micro-shippers, to SMEs, to large corporates with the same exacting and high standards demanded by Amazon. It has the scale and flexibility to quickly adapt to retail clients' needs, having invested £130m following Covid, to help deliver its five-year growth plan. Alongside investing in technology and customer service, Evri has set targets to become net-zero by 2035, and, as the UK's largest operator of bio-CNG (compressed natural gas) vehicles within the industry, plans to grow the biggest sustainable fleet in the sector, as well as work towards 100% renewable energy.