Evri Announces Support of Period Poverty Charity, Bloody Good Period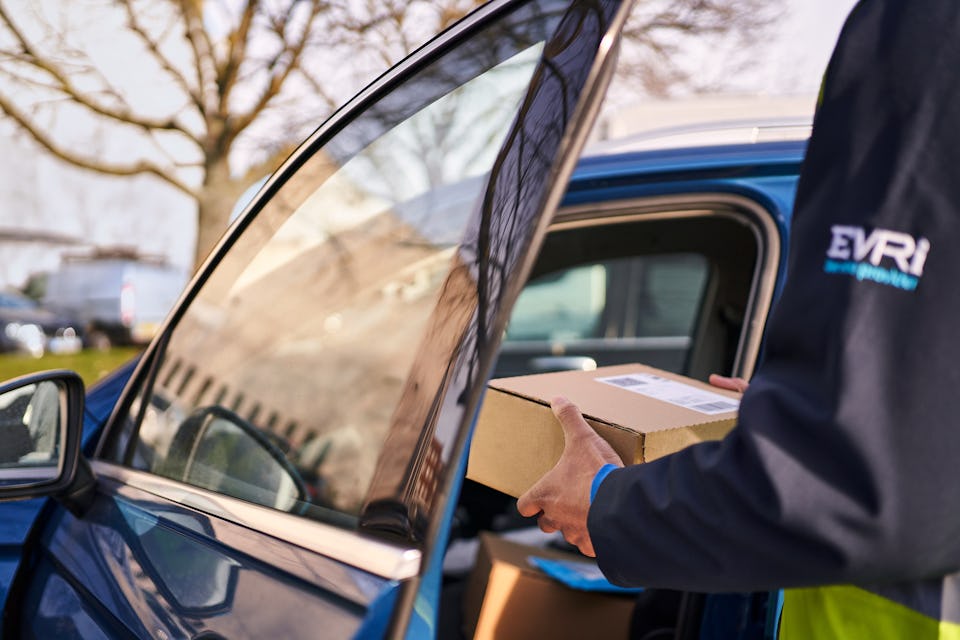 Evri, the largest dedicated parcel delivery company, is supporting period poverty charity Bloody Good Period ahead of Refugee Week, to deliver period supplies to those who can't afford or access them.
Evri will be utilising its network to provide free deliveries of period products across England and Wales to those that need it the most. Last year the charity provided over 120,000 packs of period products across England and Wales - an increase of 87% compared to the prior year. As part of the partnership, Bloody Good Period will be providing education sessions for Evri's people, to support in answering important menstrual, sexual, and reproductive health questions.
In addition, Evri will also be providing all its sites with free period products, for use by all colleagues and visitors, with the aim of normalising open conversations on the topics of periods, menstruation, and menopause. This follows the recently announced vision of Lyn Warren, Evri's new Chief Human Resource Officer – who is committed to ensuring the business has an even more inclusive and open culture.
Martijn De Lange, CEO of Evri said "We're proud to be supporting Bloody Good Period in their work for menstrual equity, with the aim to educate around the stigma attached to menstrual, sexual, and reproductive health. We're delighted to support this important cause by providing the tools to help them get the supplies to people who need them."
Rachel Grocott, CEO at Bloody Good Period said "As the cost-of-living crisis continues to unfold and we continue to see huge levels of need for free period products, at the same time as our fundraising is under immense pressure, Evri's support is hugely appreciated. Their support will help us in the distribution of vital period products to our community partners.
Kate Osborne MP said: Evri's partnership with Bloody Good Period shows a promising step forward in recognising and supporting Period Poverty. Period Poverty has a profound impact on women's health, and is worsening with the rising cost of living crisis. We must continue to reduce the stigma around the menstrual cycle and improve access to period products for those who cannot afford them. Normalising discussions and inclusivity towards periods is incredibly important, and I look forward to seeing this partnership in action."
NOTES TO EDITORS
About Evri
Evri is the UK's biggest dedicated parcel delivery company, delivering over 700 million parcels a year. The company has a mission to be the most convenient way to send, receive and return parcels, without costing the earth. Evri works with most of Europe's top retailers including Next, John Lewis, M&S and ASOS. The roots of Evri can be traced back to 1974 but the business has grown over the decades and now has a team of 6,700+ employees, 20,000+ couriers, 10,000+ out of home locations and a growing network of state-of-the-art hubs and depots.
For more info: www.evri.com
About Bloody Good Period
We fight for menstrual equity and the rights of all people who bleed.
Period products aren't free and accessible in the UK, which means that many people can't afford or access them. People who menstruate suffer because of the culture of embarrassment and shame that exists around this natural, biological process.
We give period products to those who can't afford them and provide reproductive health education to those less likely to access it. And we help everybody talk about periods!
For more info: www.bloodygoodperiod.com
Bloody Good Period is a registered charity, number 1185849, and a limited company, number 11801410.