Welcome to Evri, the new Hermes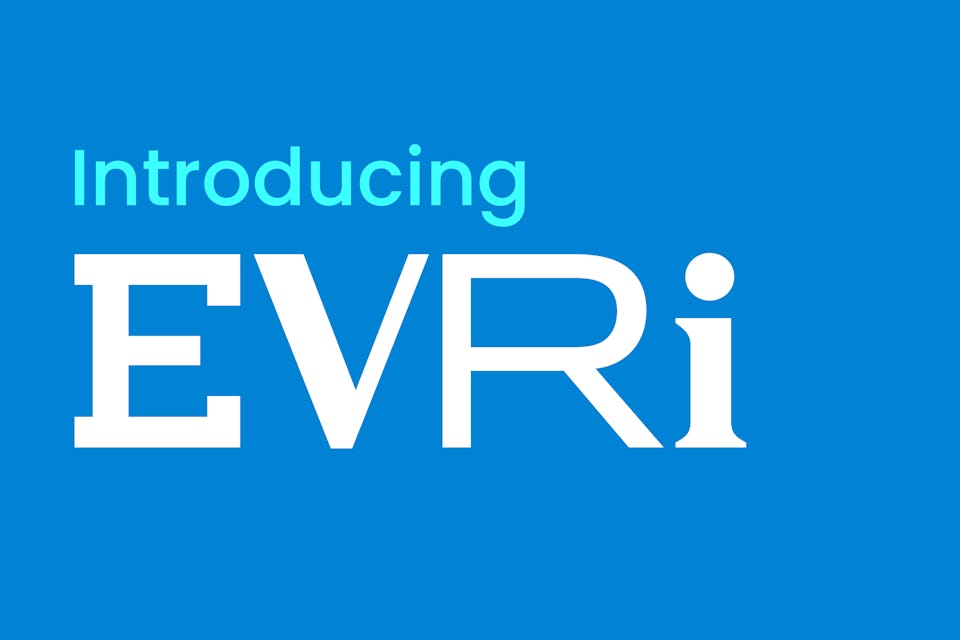 We're thrilled to tell you the UK's biggest dedicated parcel delivery company has a new name – Evri. We're also excited to share our brand-new website with you, evri.com.
Evri is more than just a name. It's a statement of intent – our commitment to you. Whoever and wherever you are, we'll get your parcels from A to everywhere, treating each one with the care it deserves.
Every parcel, every person, every place. Every delivery made for you.
What it means for you
Whether you've sent one or many parcels with us in the past, thank you. You might even be here for the first time in which case, hello! Either way, the myhermes.co.uk and classic.myhermes.co.uk websites have been replaced. So from now on, please bookmark and use evri.com to send, track and return your parcels.  
Our new name brings a fresh new look: on our website, app, your local ParcelShop or Locker, our vehicles and our team of friendly couriers. Although we look different, the important things haven't changed. You can expect the same premium service, great value and unbeatable convenience. 
And as an extra bonus to celebrate the launch of Evri, we're offering 10% off every order until 28th March – just enter the code EVRI10 at checkout
Security matters
Your online safety is important to us.  If you receive an unexpected message that appears to be from us – such as an email (phishing) or a text message (smishing) about a parcel you're unsure of or asking for payment – please act with caution. Do not click on any links within that message. To learn more, visit our cyber security page.