Last posting dates for Christmas 2022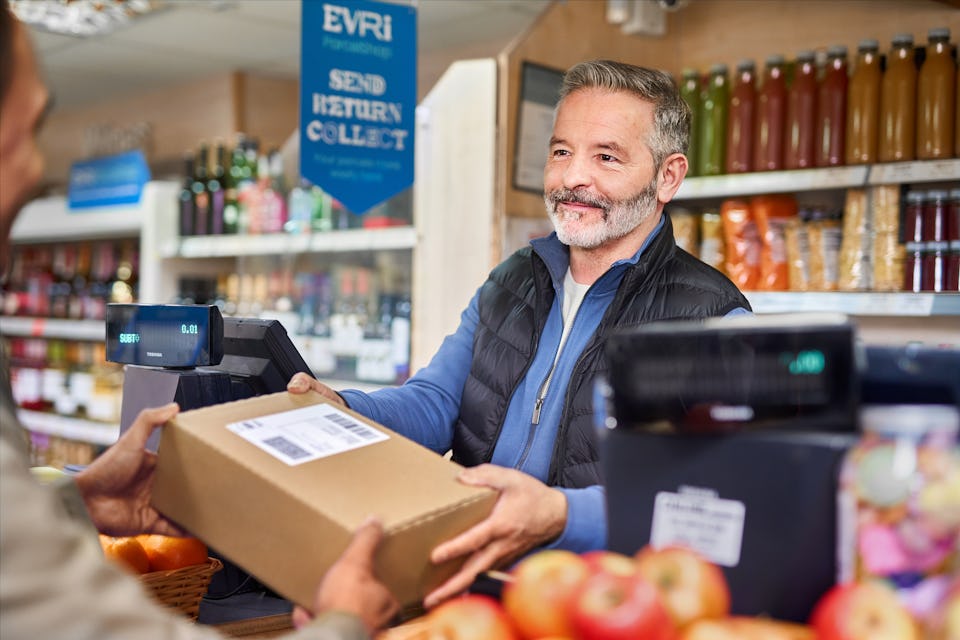 It's that time of the year again – and we're here for anyone who wants to send a parcel this Christmas. 
Maybe you're a hobbyist with a side hustle and need to get festive orders out to your customers. You might even run a business, regularly selling domestically and abroad. You'll almost certainly be sending pressies to friends and family.
Well, whether you're a grafter or a gifter (or both!), these are the all-important dates you need to know to make sure everything gets there on time. 
The domestic Christmas posting deadlines are:
Saturday 17 December – last day for courier collections
Sunday 18 December – send a parcel standard delivery from a ParcelShop by 11am
Monday 19 December – send a parcel next day delivery from a ParcelShop by 11am
International
If your parcel needs to travel a bit further this Christmas, don't worry. Evri's very own RAF – Reindeer Air Force – is ready to go. Here are the final international festive posting dates.
Are you a retailer? For last posting dates for our DDP IOSS service, please contact your dedicated account manager.
Europe
Country
Last Postal Date

Country

Austria

Last Postal Date

15.12.2022

Country

Belgium

Last Postal Date

20.12.2022

Country

Bulgaria

Last Postal Date

07.12.2022

Country

Croatia

Last Postal Date

07.12.2022

Country

Cyprus

Last Postal Date

07.12.2022

Country

Czech Republic

Last Postal Date

07.12.2022

Country

Denmark

Last Postal Date

07.12.2022

Country

Finland

Last Postal Date

07.12.2022

Country

France

Last Postal Date

15.12.2022

Country

Germany

Last Postal Date

15.12.2022

Country

Greece

Last Postal Date

07.12.2022

Country

Hungary

Last Postal Date

07.12.2022

Country

Ireland

Last Postal Date

20.12.2022

Country

Italy

Last Postal Date

15.12.2022

Country

Latvia

Last Postal Date

07.12.2022

Country

Lithuania

Last Postal Date

07.12.2022

Country

Luxembourg

Last Postal Date

15.12.2022

Country

Malta

Last Postal Date

07.12.2022

Country

Netherlands

Last Postal Date

07.12.2022

Country

Poland

Last Postal Date

07.12.2022

Country

Portugal

Last Postal Date

15.12.2022

Country

Romania

Last Postal Date

07.12.2022

Country

Slovakia

Last Postal Date

07.12.2022

Country

Slovenia

Last Postal Date

07.12.2022

Country

Spain

Last Postal Date

15.12.2022

Country

Sweden

Last Postal Date

07.12.2022

Country

Switzerland

Last Postal Date

15.12.2022
Rest of World
Country
Last Postal Date

Country

Australia

Last Postal Date

02.12.2022

Country

Bahrain

Last Postal Date

29.11.2022

Country

Canada

Last Postal Date

02.12.2022

Country

China

Last Postal Date

29.11.2022

Country

Kuwait

Last Postal Date

29.11.2022

Country

New Zealand

Last Postal Date

02.12.2022

Country

Oman

Last Postal Date

29.11.2022

Country

Qatar

Last Postal Date

29.11.2022

Country

Saudi Arabia

Last Postal Date

29.11.2022

Country

UAE

Last Postal Date

29.11.2022

Country

USA

Last Postal Date

02.12.2022