Becoming a Hermes Courier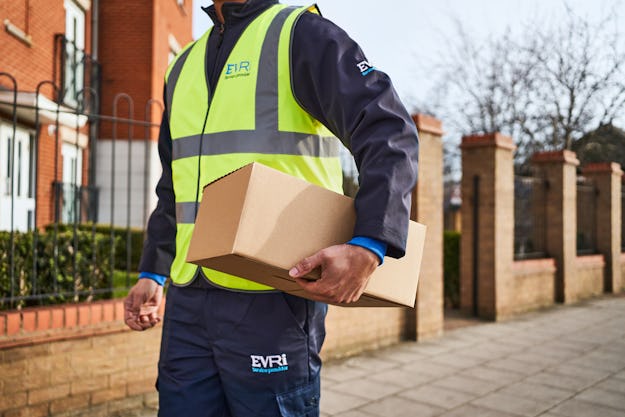 Ever wondered what it would be like to be a Hermes courier? If you're looking for a parcel delivery job with flexibility, then it could be the path for you. We take you through what a job with Hermes could mean for you. 
What does a Hermes courier do?
As a Hermes self-employed parcel delivery driver, you'll start your day at your local Delivery Unit, where you'll collect all your parcels for the day. 
While you're there, you can catch up with the other local couriers, swap stories, exchange tips on faster routes and get to know people. It's a great way to kick off your day. Then, you'll scan your parcels and load them into your car or van, plot your route and hit the open road. 
You'll also get a Community Delivery Manager to help, support and guide you whenever you need them.
How many parcels do you deliver a day?
There's no limit to the number of parcels you can deliver in a day – except the limit you set yourself. Once you have your load for the day, simply plan your route and off you go.  If you're doing a good job, you'll be able to take on even more parcels. And remember, more parcels means more earnings.
How much do couriers earn per parcel?
Our parcel delivery driver salary is calculated on an hourly basis, with most drivers having the chance to earn a competitive rate of £10-£15 per hour. 
Benefits of being a Hermes courier
One of the best things about working as a parcel delivery driver with us is that you can plan your day around your lifestyle. 
All our friendly local couriers are self-employed. That means they set their own schedules, working at times to suit them.
Deliver and collect parcels any time between 8am and 8pm and work around the school run, dinner at your mum's or a regular study session - whatever it is you do with your spare time. It also means they can use their own cars when delivering parcels, so there's no need to get used to a new set of wheels. Plus, you'll only ever be asked to deliver in your local area – which means driving around somewhere you're familiar with and no need to prepare for any long road trips.
Types of parcel delivery jobs with Hermes
There are a few different types of parcel delivery jobs available at Hermes, including: 
Ad Hoc Courier
Pick shifts to suit you and work on an ad-hoc basis and providing holiday cover for other couriers.
The more you work, the more you earn. Make as many or as few deliveries as you like – there's no limit.
The only things you need to get going are a vehicle, a full, clean driving licence, and a smartphone.
Self-employed (SE+) Courier
Set your own schedule. Work on a regular delivery round and time slot. You'll have the convenience of delivering and collecting parcels in your local area.
Great benefits. As a self-employed plus (SE+) driver you'll get union support (GMB), paid holiday and guaranteed minimum wage. 
Large Courier Business
If you want even greater control over how and when you work, and would like to run a team, this could be a good option. 
Grow your own business – and reap the rewards!
Be in control. You'll get to take on employees, help train them up and coordinate their work.
Full Hermes support. You'll have the full support of a dedicated Hermes Community Delivery Manager.
How to become a parcel delivery driver for Hermes
To become a parcel delivery driver with Hermes, all you need to do is apply. It only takes a few simple questions, and you can complete the application form in just a matter of minutes. 
To qualify, you must have:
A full, clean driving licence that is valid in the UK
Access to a car or van (with insurance)
The right to work in the UK
No unspent criminal convictions
Smart phone (IOS or Android)
You can find more detailed information on what to do on our Be a Courier site.