Evri cuts carbon emissions by nearly a third, as part of its investment in sustainability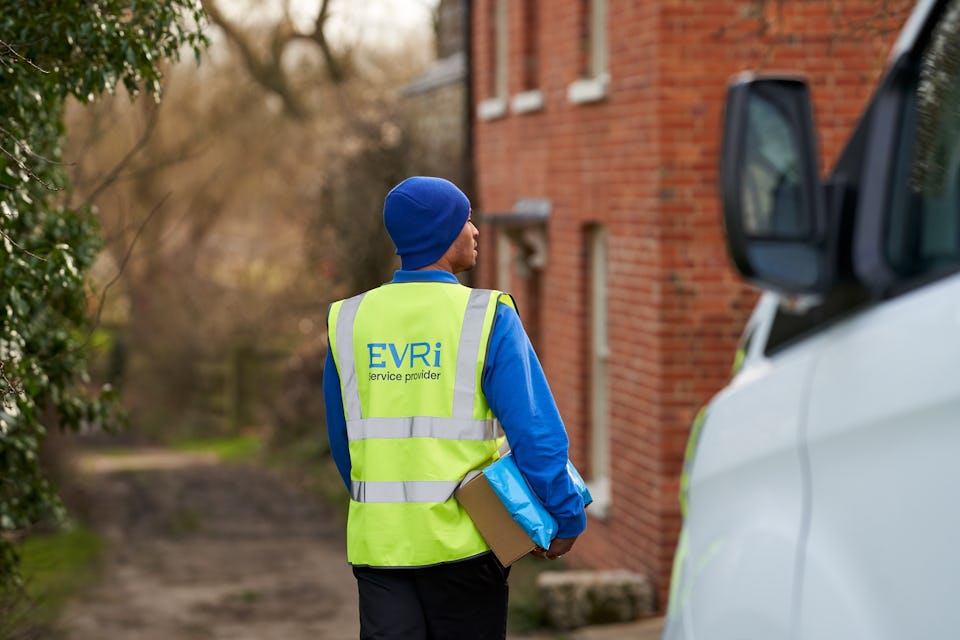 Evri reduced its operational carbon emissions by 31% and reduced its carbon per parcel by 10% in 2022-23 from a 2020/21 baseline  
This included it introducing 30 new Bio-CNG tractor units, bringing the total to 190 – which is 52% of its core HGV fleet
In its annual ESG report, Evri updated on its strong progress towards reaching net zero emissions for direct and indirect emissions by 2035
Evri today announced that it reduced its operational carbon emissions by nearly a third in its financial year to February 2023, as part of the wider investment by the UK's leading parcel delivery company in progressing its environmental, social and governance (ESG) strategy. 
This 31% reduction includes efficiency improvements, augmented use of renewable energy and other carbon emission elimination strategies, as part of Evri's commitment to reaching net zero for direct and indirect emissions by 2035. 
As part of its sustainability strategy, Evri continued to build the biggest green fleet of any dedicated parcel delivery company in the UK in 2022-23, introducing 30 new Bio-CNG tractor units, bringing the total to 190 – representing 52% of its core fleet.
In its latest annual ESG report, Evri revealed it has also doubled the number of electric vehicles in service in London, bringing EV to 37% of its total van fleet. Evri aims to serve all ParcelShop deliveries, which are the most carbon efficient way to send, by EV at the earliest opportunity. 
As part of its continuing exploration of alternative fuels, Evri was the first UK parcel company to trial an electric HGV, and HVO (hydrotreated vegetable oil) is now the standard at our Brooklands depot in Weybridge.
Following an in-depth audit, Evri also launched an energy efficiency programme, which is now saving more than 13,000kwh per week.
Evri is committed to reducing its carbon footprint in the 'last mile' from its depots to customers' doorsteps. In April 2023, Evri announced ambitious plans to triple its number of parcel deliveries to more than 500,000 a year using electric-cargo bikes, as part of its wider sustainability strategy. 
Evri delivered about 160,000 parcels to UK customers using e-cargo bikes in the year to February 2023 – with its couriers cycling about 12,200 miles and saving 25.6 tonnes of CO2, based on average final-mile CO2 emissions.
Yorkshire-based Evri now expects to deliver more than 500,000 parcels with e-cargo bikes in its current financial year to February 2024, reflecting how it has already extended the service to more cities and growing demand.
People are Evri's greatest asset, and it took significant steps to improve the working conditions of more than 12,000 Self-Employed Plus (SE+) couriers, including automatic enrolment in a workplace pension scheme and providing maternity/paternity leave rights, in 2022-23. 
The parcel delivery specialist also introduced compulsory ESG training for management in 2022, emphasising the significance of ESG and encouraging employees to incorporate environmental and social considerations into their daily responsibilities, this was also highlighted with all senior leaders in the business having multiple personal objectives tied to ESG.