Simple steps to start your business: Part 1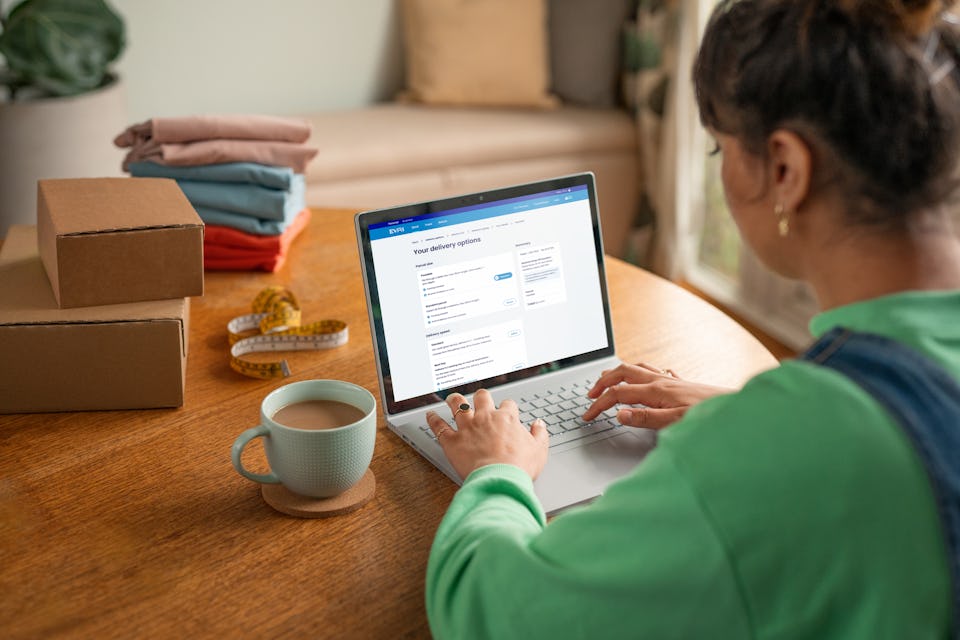 Simple steps to starting your business whilst working
So you've got your brilliant business idea but you're not sure what your next steps should be.
Turning your dream into a tangible reality can seem a daunting task, but taking one step at a time, you could soon be on your way to running your own successful business.
1. Do your research
Your first step is making sure your idea is actually feasible and worthwhile. You need to ask yourself some honest questions before you find yourself dodging unavoidable pitfalls later down the road. Firstly, ask yourself whether you think there's actually a market for your business idea. You can answer this accurately through undertaking extensive market research, finding out as much information as possible about your potential customers. Too many ideas have been ruined due to a lack of research so ask yourself questions such as: How many potential customers would you have? What type of people are they? How do they behave? What drives their purchasing decisions?
Focus groups are the best way to conduct valuable primary research. From these you can clearly measure prospective customers' thoughts and attitude to your offerings.  You ideally want a mixture of primary and secondary data and you can easily find a lot of secondary data online. Industry reports and statistics are accessible online as well as industry sales figures and economic trends.
Prepare yourself for potentially needing to change your business concept or idea as a result of this customer feedback and market research.
2. Examine the different business structures
It's important you read up on the different legal business structures as you need to adopt and decide on the best option for your business. It's rare that new businesses will start their life as a limited company so you will most likely have to register as a sole trader or, alternatively, find yourself a business partner.
3. Create a business plan
Don't start your business without a plan. Creating a detailed, well-thought out business plan will help your focus as well as helping to secure and financial support should you need it. Your business plan is your blueprint for the overall running of the business and will provide you will a series of benchmarks to check your progress against. Make sure to include your business objectives, personal goals and your businesses values and missions statements. 
If you're like most small businesses, you won't have created a business plan before. Key considerations you should therefore take into account are:
Concise language
Clearly defined sections which satisfy their objectives
Facts supported by relevant documentation 
Reasonable conclusions drawn from facts
Facts supported by graphs and charts
4. Choose a name for your business
The importance of a choosing a business name doesn't need to be stressful. A memorable business name can make all difference between success and failure and the name should reflect the type of business you want to be.
Avoid creating confusion with your competitors at all costs which could potentially lead to a loss of sales and in some cases, result in legal action. To avoid any of these pitfalls make sure you:
• Check whether your name has already been taken. The Companies House web service can help you check this as well as providing a useful list of restricted name types.
• Check that the domain name is available. You need to ensure you can get a website which is in line with the company name.
• Search online. Check no dodgy brands or links appear as well as any of your competitors. You'd be surprised at what comes up!
5. Design a logo
Your logo is the first thing people will see. It's therefore vital it portrays the right impression of your business. It's important to invest in a professional logo if you're really serious about your businesses future. 
A professional logo will give your customers confidence in your services and portray your business as trustworthy and well-established. There are now a number of logo design services, meaning you have the advantage of choice when it comes to choosing a design service suited to your business. From DIY logo makers to logo generators and professional graphic designers to bespoke designers, the number of ways to get a professional look for your business is continuously growing.
6. Build a website and register your domain name
Customers will more or less straight away want to start investigating more about your business on the web, so register your domain name(s) as soon as possible.
A good website should have clear messaging so that your visitors are able to understand straight away what you website is about. It should have consistent branding and visible social sharing icons - word of mouth is still one of the biggest drivers of online sales.
Most importantly, ensure you have clear call to actions, whether it be 'sign up here to our newsletter' or 'buy now'. You could have the greatest business concept in the world, but if your website doesn't do it justice, it's unlikely you'll get the custom you deserve.  
7. Get your finances in order
Finally, make sure you get an accounting system in place prior to starting. The last thing you want is to find yourself knee deep in invoices a month in. Make your life easier further down the road by:
Keeping a record of all bank statements, bills, invoices and receipts.
Have a quarterly financial spring clean, making sure the right money is moving in and out of your accounts.
Enter all records in a book, keeping a tally and numbering invoices and payments in and out.
Keeping all your accounts computerised. The taxman takes computerised tax forms so if you're not using an accountant, it will significantly help with direct dealings.
Follow these initial steps and you'll have all the foundations in place that you need to start and maintain a successful business.