Parcel People Stories - Nicola Pritchard-Thomas, Head of International Sales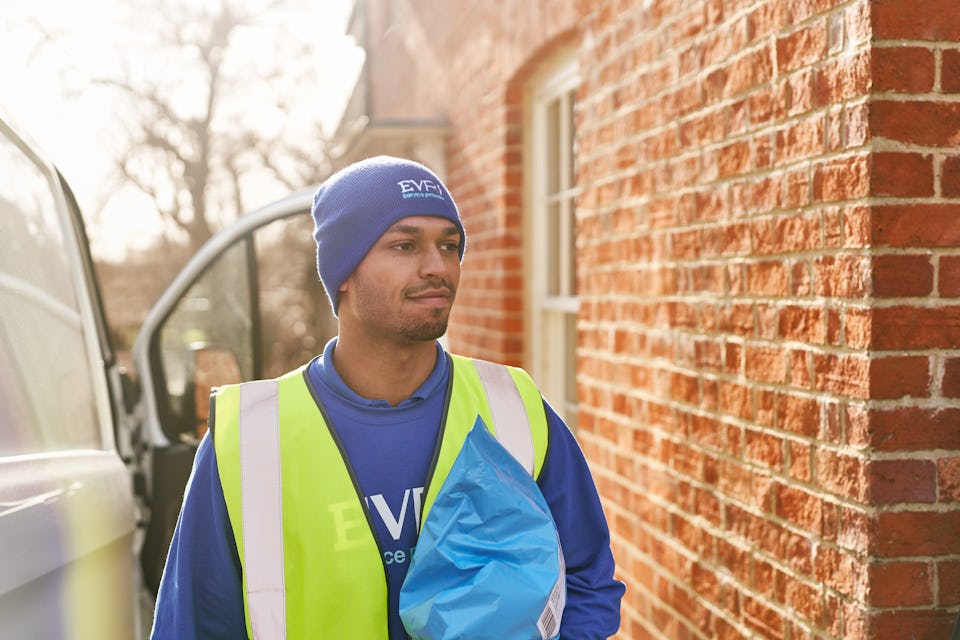 Our Head of International Sales, Nicola Pritchard-Thomas, on the toughest but most rewarding year of her career…
Tell us a little bit about your background and your current role…
"I started in parcels when I was 22, when I finished uni. I was at Yodel and City Link, and I've been at Hermes for five years now – I started in parcels and I've never left! My role now is the commercial lead for the international outbound department. I support our commercial teams, particularly client development, in onboarding international volume and winning new opportunities."
 'International' sounds quite glam!
"You'd like to think it's glamorous, right?! But the furthest I've travelled was Hamburg and I sat in an office on a day where it was 35 degrees outside! But now things are opening up post-pandemic, we're going to start going to European conferences and events to showcase that Hermes is a major player in international ecommerce."
We have to talk about Brexit…
"My role has developed quite a bit over the last year with Brexit, mainly because international ecommerce has changed so much. I've been the commercial lead for rolling out our Brexit proposition to everyone internally and also to all our clients. We've been getting heavily into customs data and VAT, things that none of us have had to deal with before. So the usual thing of selling a service, onboarding, setting rates and then moving on to the next job has become a much bigger beast! It's been a real challenge with all the complexities international shipping now brings. And after dealing with Covid going into peak, we had to leave the EU on 31 December, which resulted in a nice call at 7pm on New Year's Eve with one of our clients, trying to get them ready!"
Are things getting easier?
"Well, just as you're getting used to a post-Brexit world, we then have significant EU VAT changes [IOSS] that came into play in July. I think this is how the international market will continue moving forward. There'll be legislative changes all the time, so you have to be a lot smarter."
How well do you think we were prepared for Brexit?
"The world changed so much and I don't think people knew that was going to be the case – everyone was holding their breath a little bit. From a preparation perspective, we were ready and supported our clients well. We took quite a strict approach to customs data and were successfully clearing post-Brexit traffic by 4 January. So to go from one world to another with very few experts internally, and to get our clients ready in terms of data and finance – we have to pat ourselves on the back!"
What have you gained personally from the last 12 months?
"It's broadened my knowledge massively. As much as it's been the most challenging time of my career, I'd probably say from a personal perspective I've developed the most, professionally and personally. Previously my role was more commercial and transactional, now it's more consultative and strategic. We've had to become a bit more expert and look at things on a wider scale. I think Hermes is probably the best in the industry in terms of developing client relationships, so brands can work with us in confidence – the biggest names in the UK trust us with tens of millions of their parcels."
What's coming up?
"The opportunities internationally are huge so we want to strengthen our proposition for clients. A multi-carrier strategy with a seamless end-to-end customer experience that mirrors our domestic proposition: that's where we want international to be."
And what's the best thing about your job?
"The best thing about working at Hermes, for me, is that for such a large business, it's got such a family feel. I've been lucky to come in in my mid-twenties and for my career to develop and to be given the autonomy to do what I do best. I've always been given opportunities to thrive."