Get prepared to capture mobile shoppers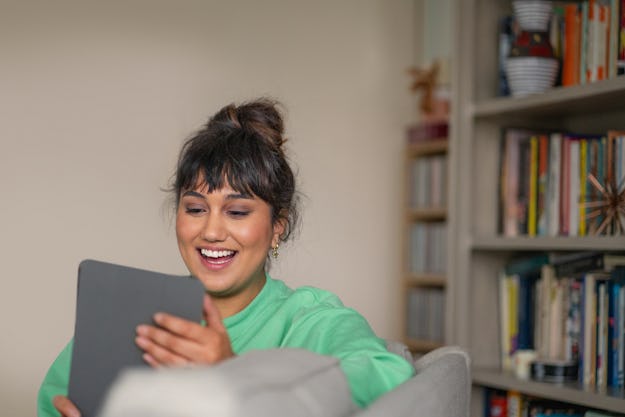 Just a decade ago the PC was the 'go to' device for every digital interaction. Things certainly have changed. Nowadays 76% of UK adults* own a smartphone and more and more users are shopping on them. Last year a reported 45% of ecommerce sales** came from mobiles and tablets.
To keep ahead of the game and ensure your products stand out on mobile we've compiled a few handy tips:
Make sure your website and eBay store feature a responsive design that automatically adjusts to read well on all kinds of device, be it a tablet or mobile, and make sure it's easy to navigate. If you don't use a web developer, purchase a ready-made customisable template.
Images are everything when it comes to mobile. If you sell on eBay use the eBay system to upload images rather than embed them in the description. And use up all your 12 allocated images keeping the focus on your products by cropping tightly.
Optimise images and graphics to reduce their size so that the page loads quickly. (It's been estimated that Improving mobile site load time by just one second can increase conversion rates by 7%***.)
Ensure images are high resolution so that viewers can zoom in for a better view. Bear in mind any minimum pixel requirements for marketplaces and don't use borders.
Don't use complicated HTML or flash – keep life simple with black text on a plain background to avoid problems.
Follow eBay's best practices and ensure description details are mobile-friendly by sticking to factual punchy bullets to describe your items.
Check out how your listings look on mobile devices – including on other people's phones. Check that your important info is 'above the fold' – this will change according to device.
Have just one URL to represent your mobile and desktop site to make it easier for search engines to crawl your site so they can rank you higher in search results.
By 2018 a third of the world's consumers**** are predicted to own a smartphone and they'll quite likely be shopping on there. So make sure you're prepared to offer them a positive mobile experience.
*          Mobile Consumer 2015: The UK cut – Game of phones; Deloitte, 2015
**        Chloe Rigby: 45% of ecommerce sales now made via mobile devices; Internet Retailing, 09 December 2015
***       Sean Work: How Loading Time Affects Your Bottom Line; kissmetrics, 2011
****     2 Billion Consumers Worldwide to Get Smart(phones) by 2016; eMarketer, 11 December 2014